Peder Hammarskiöld specialises in Mergers and Acquisitions, Capital Markets, Dispute Resolution and Corporate Governance and Corporate Investigations. Peder Hammarskiöld has participated in several of the most significant Mergers and Acquisitions and public takeover transactions in Sweden in recent years. Peder Hammarskiöld has a well-known arbitration and litigation practice and he is frequently consulted regarding corporate governance matters and board issues.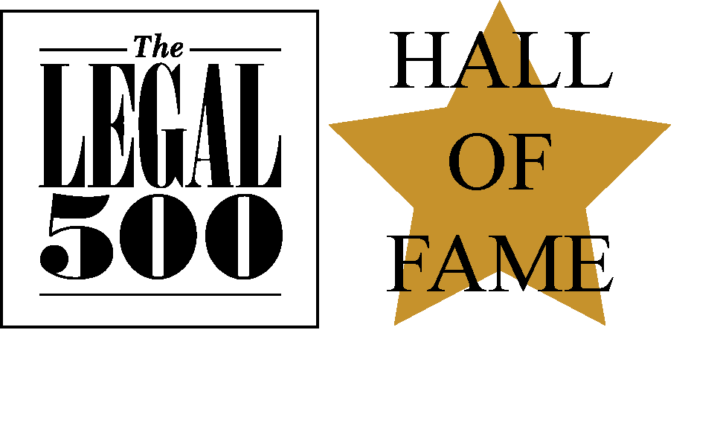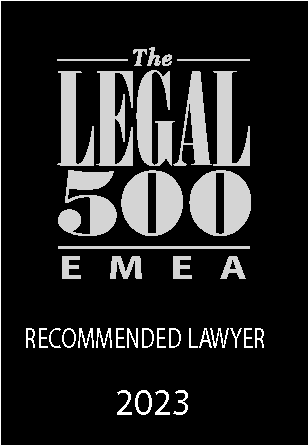 Founder and Senior Partner of the law firm Hammarskiöld
1998 - 2004
Managing Partner Hammarskiöld
1984 - 1997
Attorney and Partner, Lagerlöf & Leman Advokatbyrå
1982 - 1994
Lecturer Stockholm School of Economics
1982 - 1990
Lecturer in Arbitration Law and Commercial Contracts, Stockholm University
1979 - 1982
Service with Swedish Courts
Member of the Board of the Swedish ICC and Member of the Swedish and International Bar Association.
Chairman of the Board of Directors in the Dag Hammarskjöld Backåkra Foundation and Chairman of the Hammarskjöld Family Association.
Numerous expert appointments within Mergers and Acquisitions and Capital Markets. Appointed as "Leading lawyer for Capital Markets" by European Counsel and "Leading lawyer for M&A" by Chambers Industry Report. Appointed as arbitration expert to the ICC Committee on Rules for Documentary Credit Dispute Resolution Expertise, DOCDEX. Appointed by Chambers & Partners Global and Europe as leading lawyer in Corporate/M&A and Capital Markets. Appointed by Legal500 as leading individual in Corporate and Commercial, Capital Markets and Mergers and Acquisitions.
"Offers long-standing expertise across a number of key practice areas"
Chambers Global
"Has an excellent reputation for his corporate practice"
Chambers Europe & Chambers Global
"Is quick, pragmatic and pleasant to work with. A brilliant practical lawyer"
Chambers Europe & Chambers Global
"He has great experience. He directs us well and has a first-rate understanding of cross-border issues for multinationals"
Chambers Europe
1979
Uppsala University (juris kandidat LL.M.)
1974
University of Hamburg, Germany (Diploma in Civil Law)
Swedish
English
German
French
Russian
Corporate Investigations' in "Festskrift to Jan Kleineman" ("Studies in honour of Professor Jan Kleineman"), 2021
Reinsurance and Gentlemen's agreements' in "Skrifter till Jan Rambergs Minne", a publication in memory of Professor Ramberg's outstanding life-long contribution to private law, 2019
"Company Formation – a Practical Global Guide" Third edition Globe Law and Business Publishing Ltd, 2015
"The Anti-Bribery and Anti-Corruption Review", Third edition, Law Business Research, 2014 (co-author), "The Anti-Bribery and Anti-Corruption Review" Fourth edition.
"Implementing Article 3 of the Market Abuse Directive", Comparative Law Yearbook of International Business, Volume 2012, (co-author)
"Mergers & Acquisitions: A Practical Global Guide" (Global Business Publishing Ltd., 2007) and the Swedish chapter of "Financial Services Regulation in Europe", Second edition, Oxford University Press, 2008
"Practical Guide to International Corporate Governance" (FIR Publications, 2005)
"Will the New Swedish Corporate Governance Code Lead to Improved Corporate Governance?" (Juridisk Tidskrift, 2005)
Swedish chapter of "Security over Immovables in Selected Jurisdictions" Kluwer Law International, 2005
Swedish section of "Getting the Deal through" (Securities Finance 2005)
"Debt push down in connection with leveraged finance in Sweden" (Chambers Client Report, issue 8, 2005)
Swedish chapter of "Global Financial Services Regulators – Europe" Richmond Law Ltd, 2004
Swedish chapter of "International Secured Transactions" Oceana Publications, Inc., 2004
Swedish chapter of "World bank Doing Business Report" 2004
Swedish chapter of "International Product Liability Law – A worldwide desk reference" Aspatore, Inc.,2004
The GT Guide to World Equity Markets (Euromoney 2002); Swedish chapter of the "International Guide to Marketing Investment Funds" FIR Publications Ltd, 2003
Mergers & Acquisitions Yearbook (1997)
"DOCDEX – A new dispute resolution system for documentary credits", JT 96/97 No 4
"The Consequences of Class Actions in Sweden – Some critical comments", JT 95/96 No 7
"A World Guide to Exchange Control Regulations", Euromoney Publications, 1992
Swedish Sections of "Banks Abroad-Establishment, Operation, Supervision", Kluwer Law Publisher, 1986
He has also published numerous other articles in legal publications.