Corporate Social Responsibility (CSR), also referred to as Corporate Citizenship, is about creating long term sustainability not only for us at Hammarskiöld, but for the world in which we operate.
CSR is, of course, important in Hammarskiöld's day-to-day operation, where ethics and long-term sustainability, together with quality and integrity, are fundamental principles that guide us in everything we do. In addition to our daily operation, we are proud to sponsor a number of projects, which we support both financially and with in-kind contributions of our time and competence.
Caring for the Environment
At Hammarskiöld, we work actively to reduce our impact on the environment and adopt environmentally sustainable practices in our day-to-day work. We have adopted procurement policies to ensure that environmental aspects must be considered when purchasing supplies and services to the law firm. Hammarskiöld also maintains an active discussion with our suppliers to improve transportation and delivery routines and avoid unnecessary transport. We work in close co-operation with our landlord, Statens Fastighetsverk, to improve monitoring and reduce Hammarskiöld's impact on the environment when it comes to heating, use of electricity and water, recycling, and waste disposal.
In 2012-2013, Hammarskiöld's IT department planned and executed an extensive project to reduce the energy used for the firm's IT infrastructure, involving virtualisation of our servers. This successful project has had several positive effects, reducing both Hammarskiöld's energy use and our use of resources.
In 2012, we started work to implement an environmental management system. Currently, we are assessing the firm's baseline performance and identifying the activities and services that have a significant impact on the environment. From there, we will update our internal policies and procedures for a more effective and structured approach to reducing our environmental impact.
Promoting Human Rights
Our latest engagement is with the United Nations Global Compact. Launched in 2000, it is the largest corporate responsibility initiative in the world and has over 8 000 signatories based in 135 countries. By participating, Hammarskiöld voluntarily aligns its operations and strategies with ten universally accepted principles in the areas of human rights, environment, and anti-corruption and undertakes to act in support of UN goals.
Please click here to read Hammarskiöld's Communication on Progress for 2022.
Sustainable Business Models
Hammarskiöld is proud to be part of a new integration program in Sweden, int'Link, which has been launched as a pilot program during 2016. The program intends to facilitate the integration of small immigrant-owned businesses into the procurement process of larger companies in Sweden. Based on a U.S. model, the program was initiated by the International Entrepreneur Association in Sweden (IFS) and the American Chamber of Commerce in Sweden (AmCham Sweden), convened by the U.S. Embassy in Stockholm. int'Link is being introduced as a program with the potential to promote economic growth, encourage job creation, and break down barriers that currently restrict integration into the supply chains of larger companies.
Please click here to read the int'Link press release
Hammarskiöld also recognises that people are different. We continuously strive to achieve greater diversity among our employees at all levels of the law firm and to abolish all forms of discrimination – formal and informal. This work is crucial for Hammarskiöld to ensure that we remain attractive and accessible to talented people with the potential to succeed and that we maintain a truly sustainable business model that will meet the high standards our clients rightfully demand.

Supporting Social Development
Hammarskiöld has completed a project in India within the framework of the charity organisation Hand in Hand. Hand in Hand International is part of a network of independent organisations working together towards a shared vision to reduce poverty through job creation and income generation. The project that Hammarskiöld supported and financed lasted for 24 months and focuses on improving working and living conditions in the village Elaneerkundaram, in the southern Indian state of Tamil Nadu. The main activities of the project included:
Eliminating child labour
Strengthening the local school system and improving computer skills
Improving women's standing in the community and encouraging women to develop businesses through microfinancing
Improving healthcare and hygiene in the village
Improving local governance and care for the environment
Health
Health is another important and fundamental factor in CSR. Without good health everything else becomes irrelevant. We promote a healthy work-life balance and offer our employees everything from regular health check-ups to a variety of sporting activities.
We are also committed to supporting the less privileged, and one way we expressed this was to help found the charitable foundation MinStoraDag (My Big Day). 
Hammarskiöld did all the legal work pro bono to create the foundation, recruit board members, and set up the board.The mission of MinStoraDag is to grant wishes to critically ill children. The foundation's work is unique, as each child is actively involved in planning his or her own wish.
MinStoraDag works with all of the university hospitals in Sweden. The children's primary physicians refer the children and their wishes to the foundation, which, in turn, makes their wishes come true. Since August 2000, MinStoraDag has helped thousands of children to realise their dreams and their wishes. The foundation is based on an initiative taken by Claire Rosvall and its patron is Her Royal Highness Princess Madeleine. Hammarskiöld's Senior Partner Peder Hammarskiöld is one of the founders of the MinStoraDag Foundation.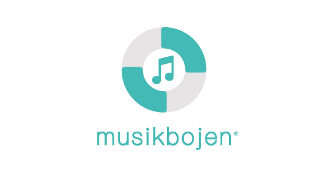 MusikBojen
Another manner in which we express our commitment to support our society is by assisting the newly founded charity foundation MusikBojen. Hammarskiöld has carried out all the legal work pro bono, including, among other things, work relating to creation of the foundation. MusikBojen's mission is to promote and provide access to music therapy and music activities primarily to children and youth, in which music is used to address physical, emotional, cognitive, and social needs of individuals.
The foundation is based on an initiative taken by Claire Rosvall, who was also the initiator of MinStoraDag. Hammarskiöld's Senior Partner Peder Hammarskiöld is one of the founders of the MusikBojen foundation and the current ambassadors of MusikBojen are famous Swedish artists Ann Sofie von Otter, Loa Falkman, Martin Stenmark and Nikki Amini.
Scientific research and Culture
Hammarskiöld are proud to have founded and are supporting the Dag Hammarskjölds Backåkra Foundation. 
In 1957 the former UN general secretary Dag Hammarskjöld, bought the farming estate Backåkra in South Sweden, where he planned to retire. In his will, he donated his art collections and many valuable artifacts to Backåkra.
The Dag Hammarskjölds Backåkra Foundation has taken over the ownership of Backåkra in order to run Backåkra as a museum, that portrays the life and actions of Dag Hammarskjöld. Backåkra should also be a meeting place to promote research, culture, nature and other issues that were of interest to Dag Hammarskjöld. The foundation has received funds from i.a, the Wallenberg Foundations.
The chairman of the Dag Hammarskjöld Backåkra Foundation is the firm's senior partner, Peder Hammarskiöld.
Backåkra: A testament to Dag Hammarskjöld's love of nature and work for peace, a Q&A with Senior Partner Peder Hammarskiöld