Malin von Heideken (f.d. Albert)
Malin von Heideken (f.d. Albert) specializes in Life Sciences, contractual- and procurement law and is regularly working on compliance issues, including data privacy issues and EU competition law.
Regarded as one of Sweden's leading authorities within the legal fields of Life Sciences, Malin is a sought-after advisor. Combining many years of experience from advising Life Sciences clients as external counsel, with a unique commercial experience from working in-house at a pharmaceutical company, she provides clients with outstanding expert advice which is practical, useful and to the point. She also supports with strategic thinking and pro-active business solutions to help clients meet their goals. Malin heads Hammarskiöld's Life Sciences team.  She regularly assists clients with contract drafting and negotiating (for example R&D agreements, license agreements etc.), advices in industry-specific regulatory matters, gives guidance regarding applicable ethical frameworks, and advices in relation to public procurement of industry-specific products and services.
As to EU and competition law, Malin has over fifteen years of experience of issues relating to merger filings, vertical restraints, abuse of dominant position and cartels.
Malin's work with data privacy consists of advising in relation to preventive measures (setting up compliance programs and compliance training), potential personal data incidents.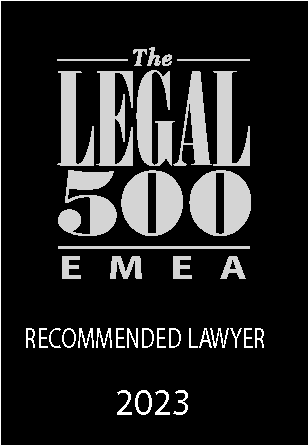 2004, 2010 - 2018
Employment with other law firms
2007 - 2009
Pierre Fabre Médicament (France), Castres
2006
European Commission Brussels, Directorate General for Competition
2004 - 2006
Service with Swedish Courts, The District Court of Stockholm
Member of the Swedish Bar Association
2006 - 2007
Université Toulouse 1 Sciences Sociales, Toulouse (France), Master 2 EU law
2003
University of Lund (juris kandidat, LL.M.)
2002
University of London, Queen Mary
Co-author of "The Legal 500: Cartels Country Comparative Guide", 2021
Co-author of "Lexology – Getting the Deal Through on "Pharma & Medical Device Regulation – Sweden", 2020
Co-author of "The Legal 500 (Legalease): Merger Control Country Comparative Guide", 2020
Co-author of "Lexology – Getting the Deal Through on "Life Sciences: Product Regulation and Liability in Sweden", 2019
Co-author of "Lexology – Getting the Deal Through on "Pharmacovigilance in Sweden", 2019
Co-author of "Lexology – Getting the Deal Through on "Life Sciences: Compliance and enforcement in Sweden", 2019
Co-author of "Lexology – Getting the Deal Through on "Clinical trials in Sweden", 2019